Opening 18 April 2024 - 13 October 2024
Holidays insured with Booking Protection
Your holiday without worries thanks to Booking Protection!

Enjoy a leisure holiday: San Francesco Camping Village offers the possibility to combine your holidays at Lake Garda with one of the most complete insurances that includes protections and guarantees your safety, from the booking up to check-out.

Among the guarantees offered by Booking Protection, you can find:
Cancellation of the holiday (also for reasons related to COVID 19)
Interruption of the stay (also for reasons related to COVID 19)
Late arrival (also for reasons related to COVID 19)
Journey assistance
Refund of medical expenses
Clicking here, you could independently ensure the paid deposit and/or the costs of your whole holiday, or even get additional guarantees.

VERY IMPORTANT: Remember to take out insurance within 24 hours next to the data of the payment of your booking.

For any information regarding the policy, the following telephone number is available +39 02 26609 336 (Operational Center 24su24).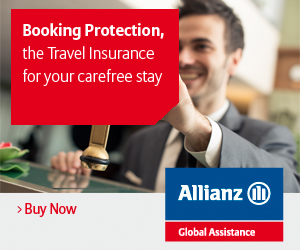 Discover our offers and the latest news for an unforgettable stay!
Discover more